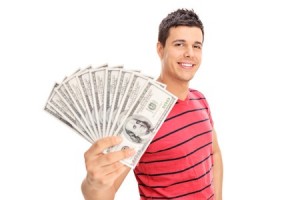 Cool Ways To Use Your Money Machine
Other than building your trade show booth, hanging some lights and banners, there are multiple tactics you can use to draw people to your booth, keep their attention and make a great impression. Making a lasting impression is the number one most important factor when converting a lead to a sale.
Yes, having a fancy booth design with targeted images, a beautiful theme and cool uniforms are fundamental ways to show your company's level of professionalism. There are also more subtle additions that will carry on longer in the memory of your leads than the matching yellow polo's everyone at your booth is wearing. Below I'll discuss a few of these great tactics to make a lasting and positive impression at your next trade show.
People love contests!
First and foremost, you should always have some sort of promotion or contest happening at your booth. In a giant sea of product demonstrations and sales people, trade show attendees love to let their hair down and play a game, especially when there is a chance they could win something awesome! It is also pretty common for trade show attendees to come in groups. While they might not walk around the show floor together, you can bet that anyone you impress with your promotion will seek out their counterparts and bring them to your booth for a chance to win their own prize. A few trade show contest classics are Cash Cube Money Machines, Prize Wheels and Pick 6 Bingo. These contests are visually stimulating and are quick to play and win!
Use great promotional prizes for your contest winners!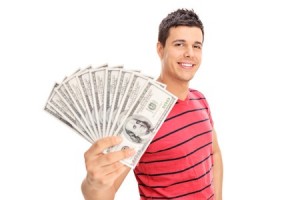 Regardless of your budget, there are countless options for awesome trade show giveaways. I prefer to have a few different tiers of promotional products. Tier 1 would be lesser expensive items such as pens, pencils, keychains. These items are great to give out to everyone. Tier 2 would be moderately priced products such as USB flash drives, flashlights and calculators. Tier 3 would be the grand prize category. These products are reserved exclusively for
Make sure everything you give away at your trade show is custom branded with your company's website, logo and phone number!
About the author: William Hall is a seasoned business coach specializing in branding, social media and promotional events. William has spent his career teaching businesses of all sizes how to stand out in the crowd while using marketing dollars most effectively. His clients are continuously thankful for his out-of-the-box ideas that lead to increased revenue, more clicks and a bigger online presence.